Kala Badillo Receives Rodolfo Scholarship for Undergraduates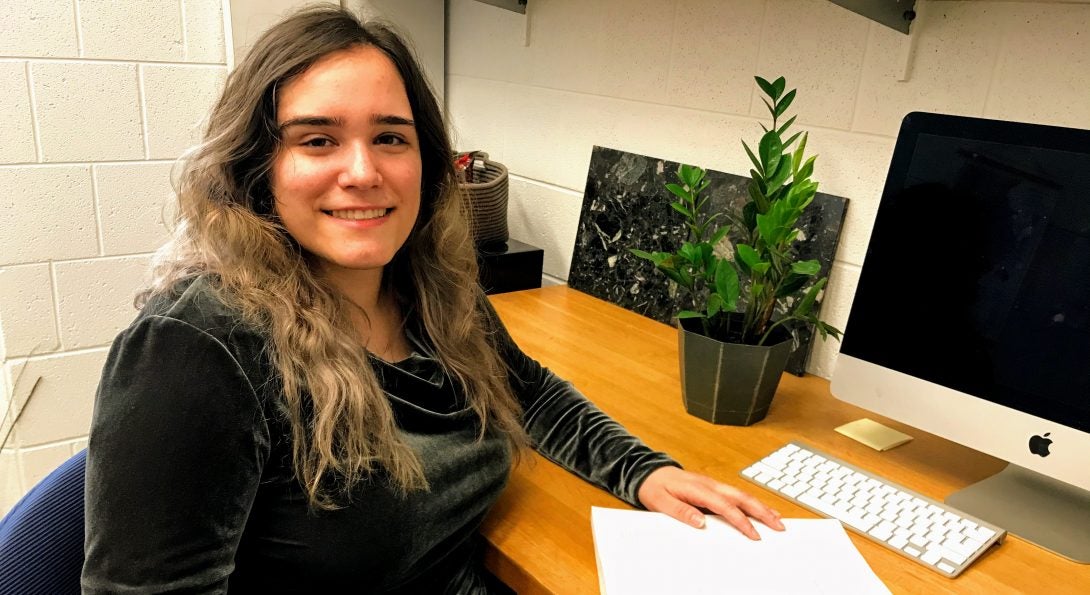 Earth and Environmental Sciences major, Kala Badillo, was awarded the Kelvin Rodolfo Scholarship for EaES Undergraduates. Kala is currently a junior who transferred to UIC last year from College of Dupage. She is doing active research with Professor Plotnick as part of her Honors College Capstone project studying the preservation of living reptiles in the rock record. Kala plans to complete the project this semester. Kala is also staying busy this semester as a Peer Leader for EAES 111, where she helps students in and out-of-the classroom.
Kala grew up with a love for the outdoors and nature. With the encouragement of her parents, she has a growing rock and mineral specimen collection from locations throughout the U.S. and Mexico. After graduating, Kala hopes to work within the National Park Service, educating park visitors on the geologic features of the landscape and promoting the importance of conservation.
Modified on May 22, 2020