Kim Van Meter Speaks to Local News About Rising Lake Levels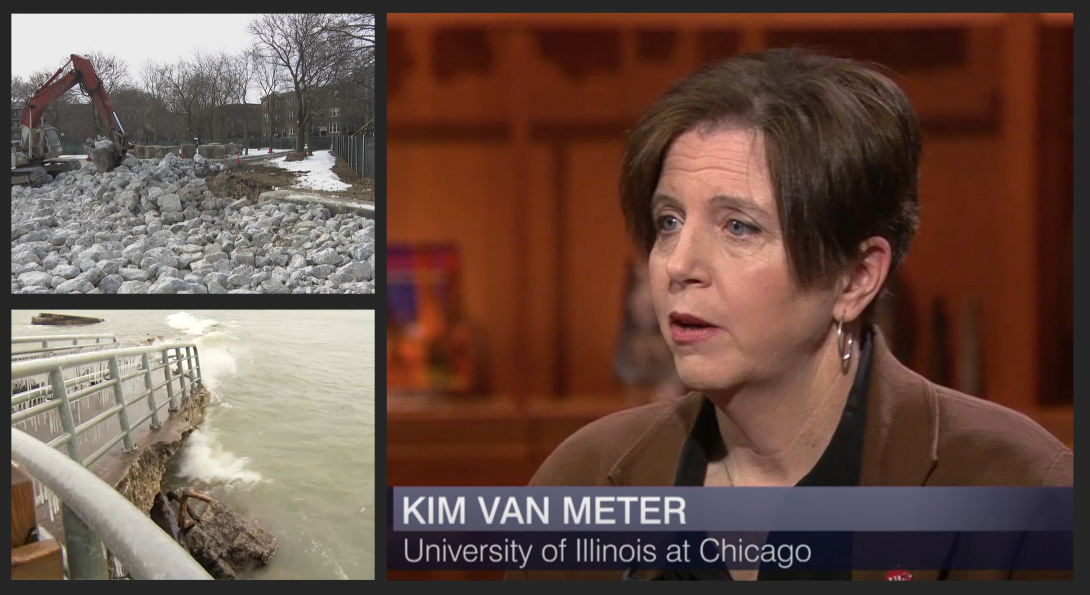 Effects of rising Lake Michigan levels have been observed throughout the north and south sides of Chicago.  The pounding waves have caused erosion of the shoreline and put lakefront trails and beaches at risk.  This winter broke the record for a monthly high lake level for the first time in more than 30 years.
Professor Kim Van Meter spoke to several local news outlets about the increased lake levels and their relationship to increased precipitation, reduced evaporation, and strong storm surge.  She also discusses the potential impacts of climate change on future lake levels and the difficulty of dealing with both extremes in high and low lake levels.
Watch Professor Van Meter participate on a WTTW - Chicago Tonight panel here: https://news.wttw.com/2020/01/22/lawmakers-neighbors-debate-fixes-beaches-shrink-shoreline-erodes
Watch Professor Van Meter on this ABC news clip here: https://abc7chicago.com/weather/record-high-lake-michigan-january-water-level-causing-series-erosion-damage/5906943/
Modified on March 03, 2020