Rodolfo Scholarship for Undergraduates Awarded to Kelsey Foss and Martha Madera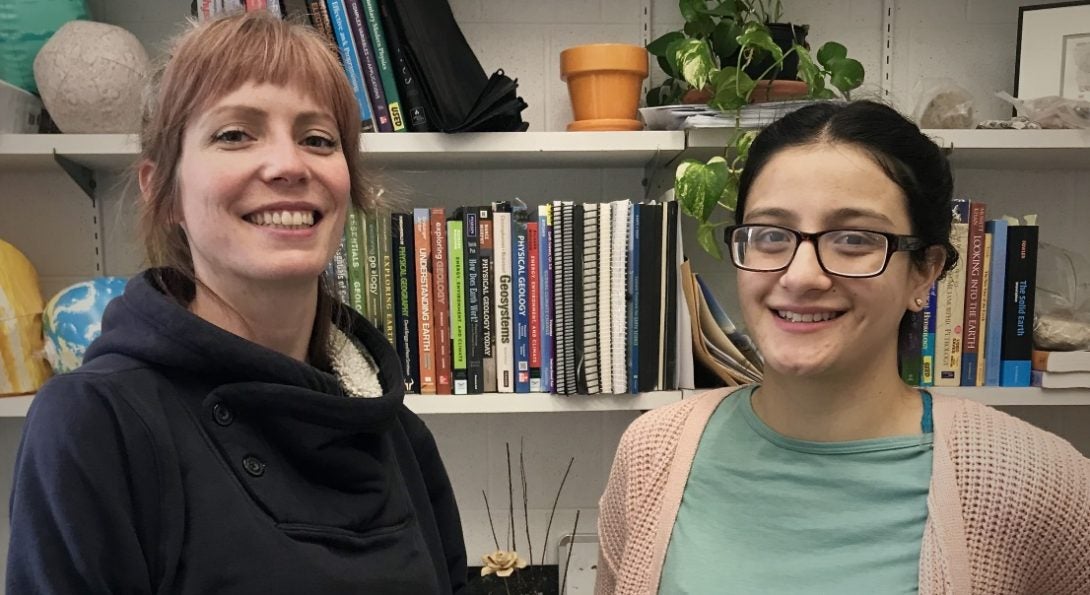 The Kelvin Rodolfo Scholarship was established by alumnus Larry Lunardi (BS '85) to help support talented undergraduates majoring in Earth and Environmental Sciences. This year the scholarship was awarded to two students, Martha Madera and Kelsey Foss. Both will begin their senior year in the fall.
Martha recently transferred to UIC from Moraine Valley Community College. Martha feels strongly that environmental education needs to be emphasized at all levels - for children, for local communities, and for policy makers. After completing her degree, she plans to work at a non-profit organization and pursue a law degree.
Kelsey returned to school after realizing her strong desires to contribute to society and improve the environment. Kelsey is currently pursuing water quality research around the Chicago region with Professor Kimberly Van Meter and is excited to spend the summer exploring more data.
Modified on July 12, 2019